About Us
The foundation of De.Con Projects was laid back in 1999 with the determination to excel as its only capital. Today, giving birth to new initiatives, the Company is an integral part of Kredent Group and is called KRED Realties.
KRED is focused on creating productive properties for its stake holders and generating higher alpha returns by actively trading in real estate assets. At KRED Realties, our functions span across the various aspects of real estate development, such as land identification and acquisition, project planning, conceptualizing, designing, marketing and executing projects, both residential and commercial in nature.
We undertake projects on turn-key basis, encompassing all related activities mentioned above, and have a rich team of renowned architects who have the ability to plan modern homes and offices. The plans are then materialized by civil engineers who take care of precision and quality control as the project comes up.
Mission
We draw our inspiration from the works of nature. Every project undertaken by us undergoes meticulous planning and quality control procedures for quality design aesthetics and impeccable execution.
We take pride in the fact that we deliver beyond our promises. And we add value to every deliverable keeping in mind its benefit to the end user.
Kred Realties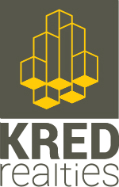 Contact Person
Rajiv Kyal
9831306555
Contact Details